This is the first page for the 2017 Christmas present from one loving grandmother to her four year old granddaughter to commemorate her recent visit. 
I worked with the client to give her accurate depictions of her entire immediate family, but in a fun kid friendly style. Knowing that this would be a keepsake for the daughter I strived to use a classic aesthetic.
The client wanted a fun depiction of her granddaughter in a plane visiting from Washington DC to her house in Southern California. I decided to make it a map of important landmarks comprised of places she went to see during the visit and place she might one day see as she grew older.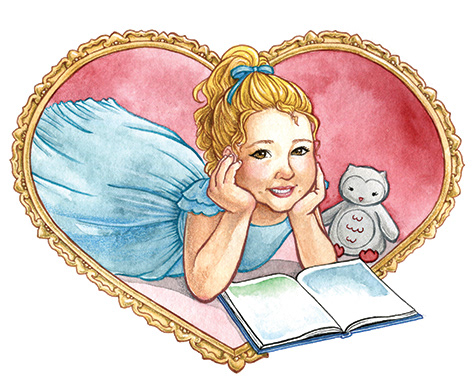 These are the illustrations for the dedication page, a page of the grandparents greeting their granddaughter at LAX, and the illustration for the title page.
The client asked for a spread showing her granddaughter looking out of her window every morning. She wanted the illustrations to be based on the question, "What did you see?"
The final spread. This spread depicts the granddaughter on the plane waving goodbye.