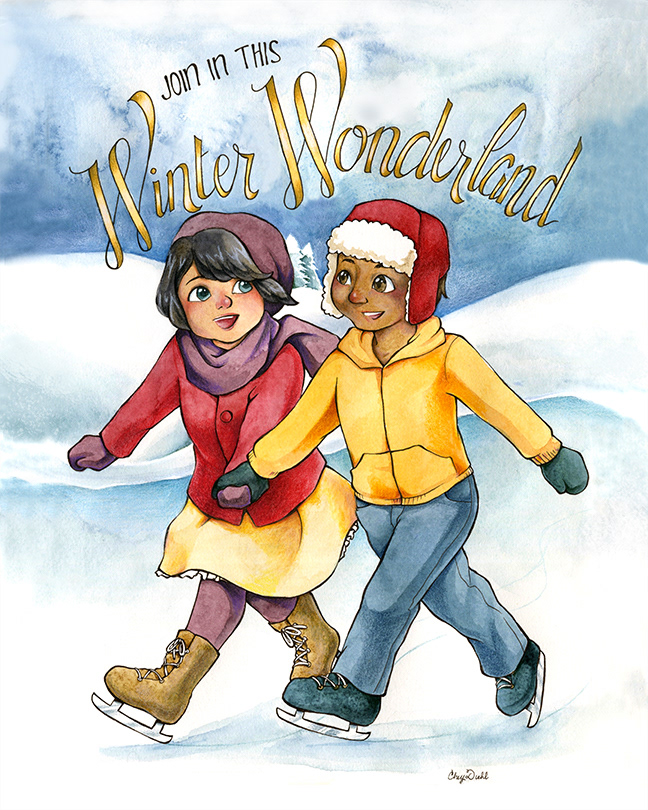 I wanted illustrate a scene of one of my favorite winter activities. I'm personally not that great at it, being from California, but I wanted to draw something fun and cute.
Around Christmas time I really wanted to illustrate a Christmas scene with lights and a happy homey house.
I've been trying to add some diversity in my portfolio and within this series of holiday themed illustrations I especially didn't want to draw just Christmas scenes.